6 Proven Strategies for an Unforgettable University Orientation Week

Sharna Silloux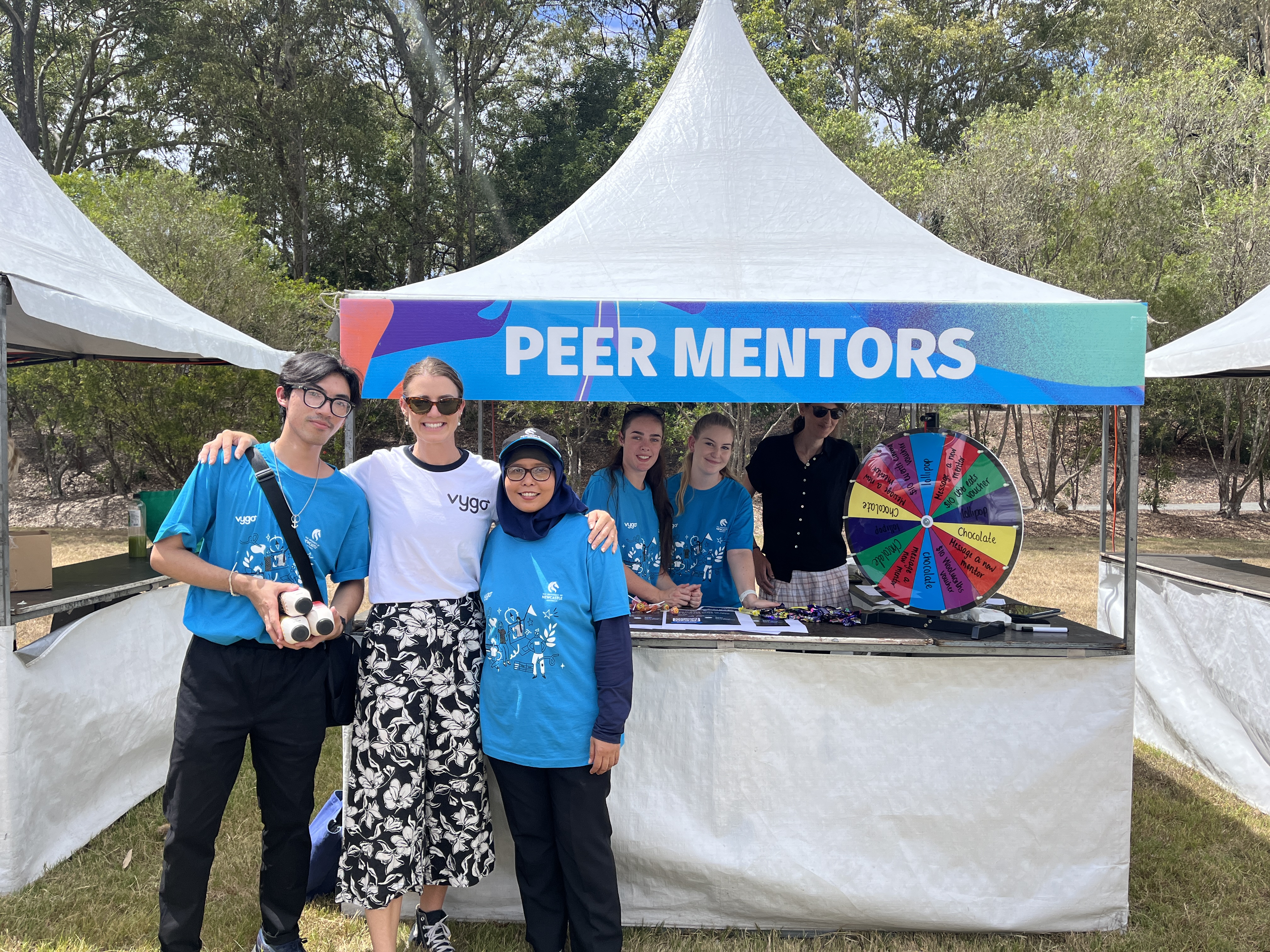 Orientation week is a critical time for universities to make a positive first impression on new students and set the stage for their academic journey. Creating an environment that fosters student engagement is essential, as engaged students are more likely to thrive academically and feel connected to their university community (Cuevas, Schreiner & Kim, 2017; Perez, 2020).
With over seven years of experience as a program administrator in higher education, specifically with mentor programs, I have witnessed the exciting energy and endless opportunities that arise during orientation week. Based on my experience, I have compiled six proven strategies to help you increase student engagement during this crucial period.
One: Interactive Booths and Activities

Reach out to the relevant university team and organise vibrant booths with games, mini-competitions, and interactive displays to showcase your programs. Offer prizes and incentives to attract students, encourage them to learn more and sign up.

Proven Strategies

- Engage mentors: Enlist high-performing program mentors to host the booth and effectively convey the program's offerings.
- Activities: Arrange stall activities like Spinning the wheel, Speed Friending, Coffee & Chats, Mini Table Tennis, Photobooth with your branding, Ring Toss, Mini Golf or Giant Jenga.
- Giveaways: Students love giveaways, so offer consumables like confectionery, cupcakes, or lollipops, as well as branded merchandise. Attach QR codes for easy access and marketing to your program.
- Craft an enticing experience: A partner university implemented a "Spin-the-Wheel" incentive at their orientation week, supporting a 400% surge in sign-ups for their university programs.


Two: Social Media Challenges

Organise fun challenges related to your programs, encouraging students to post photos or videos using specific hashtags.

Proven Strategies

- Challenges:

Scavenger hunts, talent showcases, and creative contests can boost

engagement and spread the word about your programs.


- Incentives:

Provide enticing incentives, such as a $20 Cafe Voucher, for the most

engaging and creative post.


Three: Interactive Workshops and Demonstrations
Arrange in-person or online hands-on workshops and demonstrations that allow students to experience the value of your programs firsthand.

Proven Strategies

- Duration: Offer bite-sized 15-20 minute interactive workshops or Q&A
sessions to highlight program value.
- Alumni contribution: Invite university alumni or industry professionals via
LinkedIn to contribute.
- Finding the right content: A recent employment skills workshop
conducted on the Vygo platform witnessed a notable 60% rise in attendance compared to other 'soft skills' workshops.


Four: Peer Ambassadors and Influencers
Collaborate with influential and enthusiastic students who have participated in your programs as peer ambassadors. They can share their experiences, insights, and success stories, motivating prospective students to join your programs.

Proven Strategies

- Community: Build a "Champion Mentor Community" with high-performing
and engaging mentors—Utilise platforms such as Teams to communicate
and build orientation week hype.
- Leaders: Establish a "Lead Mentor" position for exceptional mentors.
- T-shirts: Foster a sense of community by providing mentor merchandise.
- Promotion: Leverage the power of relatable peer ambassadors/influencers
through captivating videos to build a sense of familiarity and belonging.
- Reward and Recognise: Award peer ambassadors/influencers with digital
badges, LinkedIn endorsements, mentor spotlights, certificates of
appreciation etc.


Five:

Collaborative Competitions
Create a sense of community and friendly competition while offering prizes or rewards to incentivise participation and sign-ups.

Proven Strategies

- Golden Ticket:

Introduce a "Golden Ticket" that includes enticing goodies (university merchandise, relevant gift cards) and requires students to take specific program actions (joining a program, making meaningful connections) for entry. Draw winners at the end of Orientation week to build anticipation.
- Sponsorships: Reach out to on-brand companies around the university or your location for prize sponsorships, offering attractive prize packs for first, second, and third-place winners.
- The answer is no unless you ask: During orientation week, a university
partner successfully attracted 1000 new signups by securing $1000 AUD
worth of sponsored goods for an orientation week competition.


Six: Create Engaging Marketing
Develop compelling, informative, concise content highlighting your programs' benefits and value. Share this content on your university website, social media platforms, Vygo, in lectures and tutorials, and through email newsletters to engage prospective students and encourage sign-ups.

Proven Strategies

- Material:

Strategically place digital and physical branding materials throughout the campus. Consider eye-catching posters in high-traffic areas such as bathroom doors, university libraries, lecture halls, and on-campus facilities, creating a visual reminder of your programs and events.
- QR Codes: Incorporate QR codes on promotional materials, allowing students to access your program or information quickly.



Implementing these fun and interactive strategies into your orientation week activities can capture students' attention, increase engagement, and boost sign-ups for your programs. Remember to create a welcoming and inclusive environment where students feel comfortable exploring their options and connecting with others with similar interests. If you're interested in learning more about effective student engagement strategies or how Vygo can assist in facilitating this, contact Vygo today.

References
Cuevas, A., Schreiner, L. A., & Kim, Y. (2017). Honors student thriving: A model of
academic, psychological, and social wellbeing.

Perez, M. (2020). An Examination of University Sophomore Students' Thriving

Factors, Second-Year Experiences, and Student Success Outcomes. Research Issues in Contemporary Education, 5(1), 1-24.