Navigating Identity and Belonging: The Importance of Creating a Sense of Community for University Students.

Raman Rebuar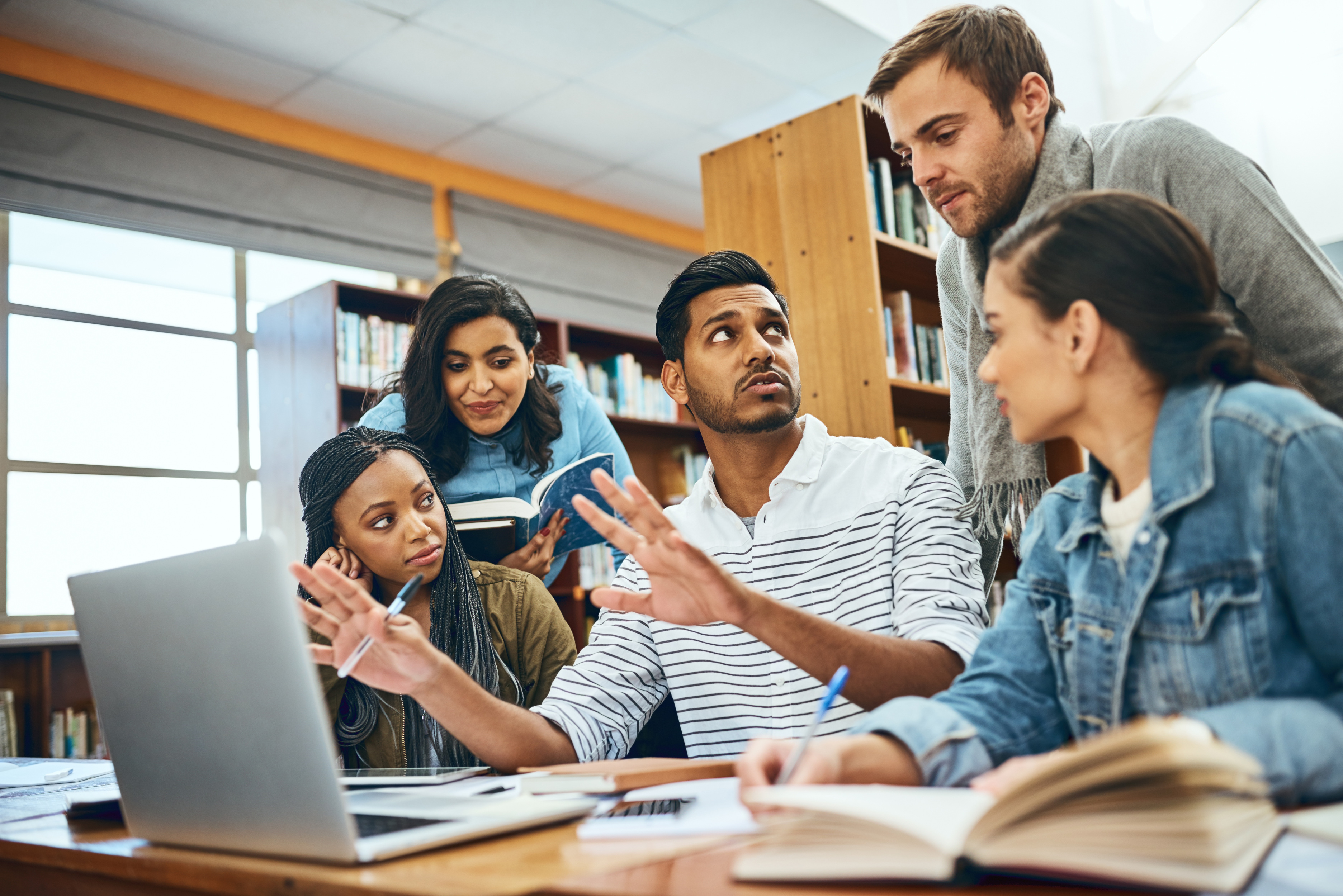 Identity and belonging are closely linked concepts that play a crucial role in the lives of young adults. For many students, university is a time of immense personal growth and development, but it can also be a time of confusion and difficulty as they navigate their identity and struggle to find a sense of belonging.
As a 28-year-old graduate of Kurdish descent, I have always struggled with the idea of identity. Born in Iraqi Kurdistan in the 90s, my family moved to Germany when I was only one year old. Later on, we moved to the UK when I was a teenager, and this is when my struggle with identity and belonging really began. Being Kurdish, a people without a country, made it difficult to define who I am and where I belong. Moreover, we moved around a lot, making it hard for me to form any meaningful connections or friendships.
This sense of displacement was only amplified when I went to university. As a first-generation university student, I found it challenging to navigate the system and find the resources I needed to succeed (I didn't even know induction week was a thing!). I was also struggling to make friends and form connections, something that seemed to come so easily to others around me. The lack of a support system, coupled with my struggle to define my identity, made for a challenging university experience.
My case is not special, however. Finding one's identity is a challenge that many young adults face, and it is especially difficult during the university years. Students are often faced with many choices and decisions, from choosing a degree to deciding on a career path. This can be overwhelming and can lead to feelings of uncertainty and anxiety. Moreover, the pressure to fit in and be accepted by peers can exacerbate these feelings, particularly for those who do not conform to societal norms or who come from marginalised backgrounds.
Research has shown that not fitting in can have a detrimental effect on students' mental health. The American College Health Association, 54.1% of college students reported feeling "very lonely" in the past year, and 63.7% reported feeling "very sad." Moreover, students who reported feeling lonely or sad were more likely to experience anxiety, depression, and suicidal ideation. This highlights the importance of creating a sense of community and belonging for students, as it can help to alleviate feelings of loneliness and improve overall mental health.
On the other hand, research has also shown that connecting with like-minded individuals can have a positive impact on students' mental health. In a study published in the Journal of American College Health, researchers found that students who reported feeling a sense of belonging were less likely to experience symptoms of anxiety and depression. Additionally, students who reported a greater sense of belonging were more likely to report higher levels of life satisfaction and academic success.
Creating a sense of belonging for students requires intentional effort from higher education leaders. One way to do this is by connecting students with peer mentors that help them navigate the experience and act as a first point of contact for support. By providing opportunities for students to connect and form meaningful relationships, colleges and universities can help to create a sense of belonging that can positively impact students' mental health and overall college experience.
And this mirrored my situation. Although it was a rough ride initially, I made great friends and had an amazing experience in the end. I tried to make sure future Kurdish students did not have similar struggled and decided to found the first Kurdish Society at the university. This allowed me and others to connect with peers who shared similar experiences and backgrounds.
In conclusion, my struggle with identity and belonging is not unique, and it is something that many students from minority backgrounds or who are first-generation university students can relate to. Identity and belonging are important concepts closely linked to students' mental health and overall university experience. It is essential for universities to recognise the challenges that these students face and to provide the necessary support to help them navigate the complexities of higher education. Connecting students to peers can help them navigate their experiences and help them find that sense of identity and belonging on and off campus. By doing so, we can help to ensure that our students have a positive and fulfilling experience, one that prepares them for success in their future endeavours.
Want to see how Vygo can help you with your peer mentoring programme? Book a demo today to learn more about our comprehensive support system, personalised approach, and analytics tools. Contact Vygo now.