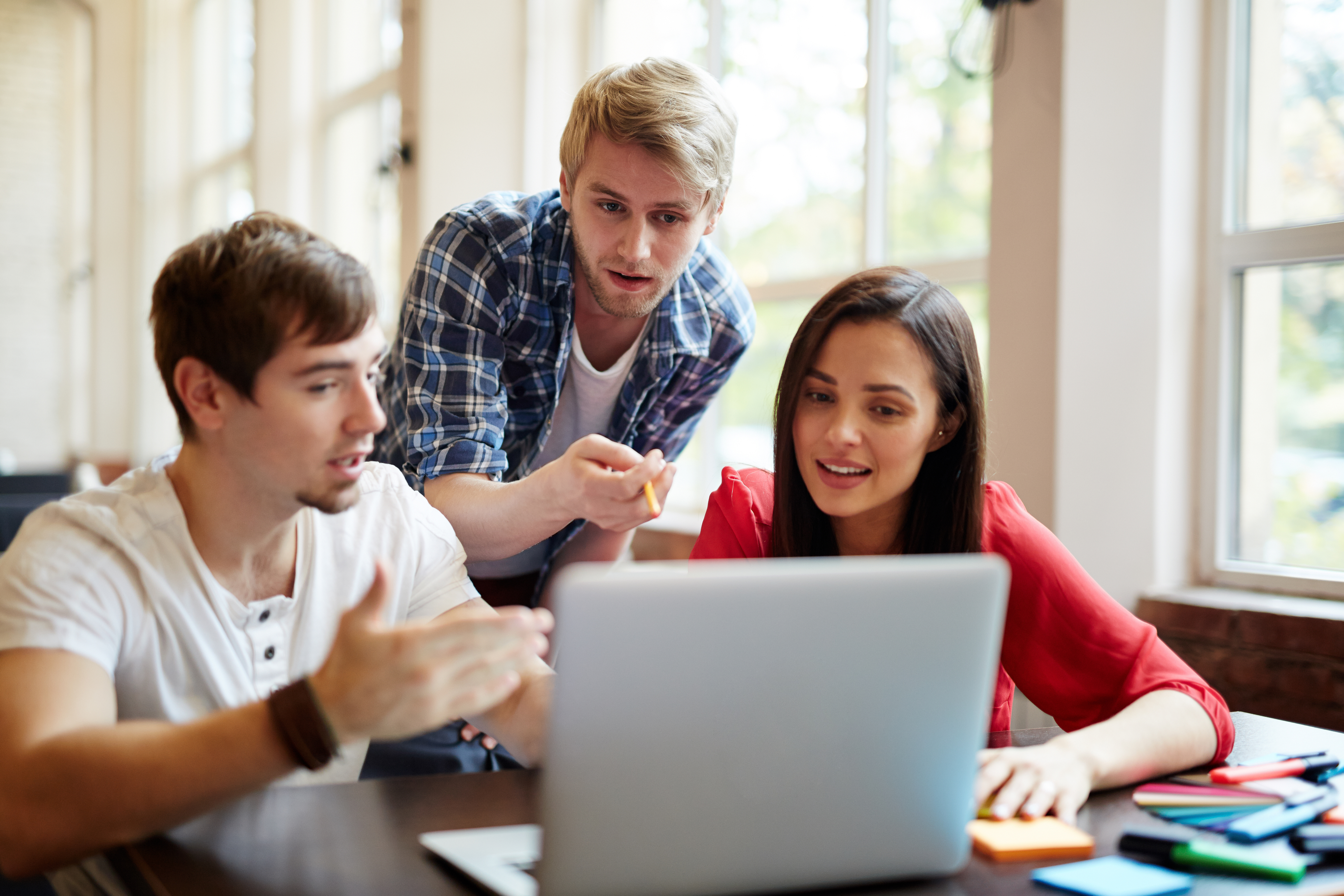 Having spent this week speaking to university departments focusing on Online Master's courses, I wanted to share some learnings on how peer mentoring works in this niche area. As more and more universities continue to offer online master's degree programs, engaging with students becomes more important to improve student engagement and completion rates. One effective way to achieve this is through online peer mentoring. In this blog post, I will discuss how universities can engage with online degree master's students, the unique issues these students face, and how an app like Vygo with engaging communication tools can enhance the mentoring experience.
Creating a Peer Mentoring Program
A first step in increasing engagement with online degree master's students could be to create a peer mentoring program. These programs match experienced students with new students and offer guidance and support as they navigate their academic journey. Peer mentors can provide academic support and guidance on issues such as research, coursework, and writing. They can also offer emotional support and help mentees prioritize their mental and emotional well-being.
Academic Support
Academic support is vital to the success of online degree master's students. Universities have used mentoring to provide students with academic resources and support, such as tutoring support and research guidance. Additionally, universities have successfully offered academic advisors who can provide advice on course selection, career goals, and networking opportunities.
Wellbeing
Online degree master's students may face unique mental health challenges, such as stress, anxiety, and burnout. Universities can provide students with resources such as mental health counselling and wellness programs to support their overall well-being. The more successful programmes have ensured that mentors are encouraged to check in regularly and identify potential issues to provide students with the necessary support and refer them to other support services.
Unique Needs of Graduate Students
Graduate students often have different priorities than undergraduate students, such as work and family commitments. Universities can provide the necessary support and flexibility to help. Online degree master's students may also face different challenges than their on-campus counterparts, such as limited access to resources or a sense of isolation. Universities can create a sense of community by providing online forums, group events, virtual meetups, and chat groups.
An App like Vygo
A range of communication tools such as video, text, and chat can make the mentoring process more engaging and accessible. Students expect to be able to engage on their phones when and where they want. This ease of access encourages tutors and mentors to reach out more and build better relationships and support for their mentees. Having instant access to mentors and tutors on an app makes it easier for mentors and mentees to communicate and share resources, such as academic articles or future career opportunities.
Linking to a Careers and Alumni Programme
Connecting online degree programs to alumni networks offers invaluable support to students as they transition into their chosen careers. Alumni can serve as mentors, sharing their experiences and offering advice on how to succeed in the field. Additionally, students gain access to networking opportunities, job postings, and career guidance that can help them secure successful employment upon graduation.
In conclusion, engaging with online degree master's students through peer mentoring can help universities improve student engagement and completion rates. By providing academic support, addressing mental and emotional well-being, and understanding the unique needs of graduate students, universities can create a supportive and engaging online learning experience. Often online degree programmes are taken part-time, so students have many other responsibilities to on-campus students. Additionally, linking online degree programs to alumni programs can help students successfully transition to their chosen careers.
If you have any further questions or inquiries, please don't hesitate to reach out to us. Our team is always ready to assist you.